Lessans Livery Yard and Riding Stables
Upcoming Event Highlight: Festive Fun Dressage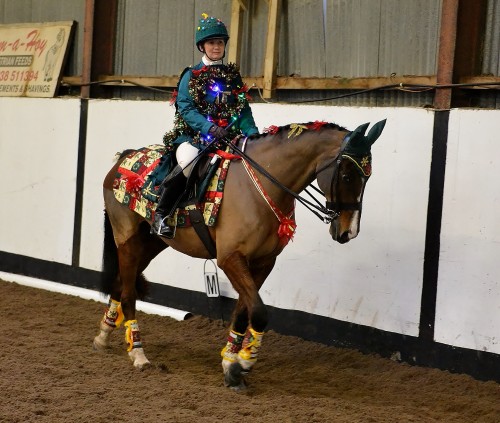 Sunday 17 December from 1pm - Join us for a Festive Fun Dressage Day, where you can try your hand at dressage without the 'stress-age'! Tests can be ridden at Walk/Trot (assisted or unassisted), Prelim and Novice levels.
Tests will be:
BD Intro B (2009)
BD Prelim 12 (2005)
BD Novice 27 (2007)
Tests will be judged by List 6 dressage judge Lynne Tennis and additional feedback will be given to each rider after their test, making it ideal for dressage first-timers of all ages and abilities, for those on young horses, or for riders who still need some lead-rein help. A special prize will be on offer for the most festive turnout on the day, so show gear and plaiting aren't necessary, though the effort will be appreciated!
Prizes and rosettes. Entries must be in by noon on Friday 15 December via the Lessans facebook page, so that approximate start times can be posted.
£10 per test, entry fees must be paid in advance.
Visit our What's On page to see what else we've got lined up!