EVENT HIGHLIGHT - Margie Lowry Jumping/Polework lessons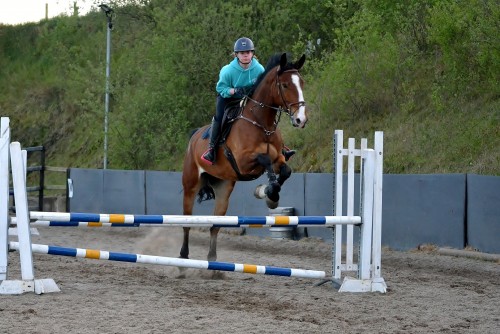 EVERY WEDNESDAY: Former Irish international show jumper, Margie Lowry resumes her weekly jumping training sessions at Lessans. Small groups, tailored by age/ability where possible. Key skills covered at each session, aiming for overall jumping and course-riding improvement.
NEW ADDITION FOR 2022: for novices, those who prefer not to jump, or only want to jump small fences, Margie will offer the option of polework/mini jumping lessons instead, on an ongoing basis if enough interest.
Provisional lesson times between 6-8pm. £20 per person, each lesson must be booked in advance on a weekly basis.
Have a look at our What's On page to see what else we have planned!
Please note: All enquiries regarding livery vacancies, services and availability should be directed to our proprietor Philippa on t: 07808923894. We do not answer livery queries via facebook message. Thanks.