EVENT HIGHLIGHT - Lessans Annual Kids' Summer Camp!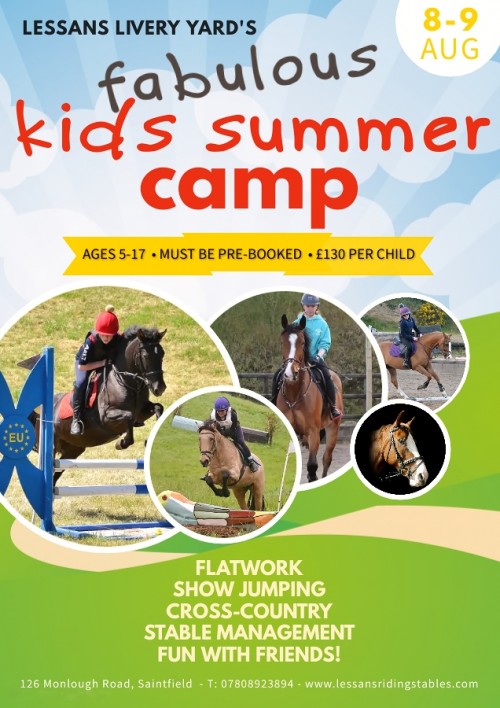 Mon/Tues 8 & 9 August - Lessans famous Kids Camp returns for more summer fun and games! Open to age 17 and under - everyone welcome!
To book your space and for more details, please see our What's On section.
Have a look at our What's On page to see what else we have planned!
Please note: All enquiries regarding livery vacancies and available packages should be directed to our proprietor Philippa on t: 07808923894. We do not answer livery queries via our facebook page. Thanks.