Lessans Livery Yard and Riding Stables
EVENT HIGHLIGHT - Adult Summer Course!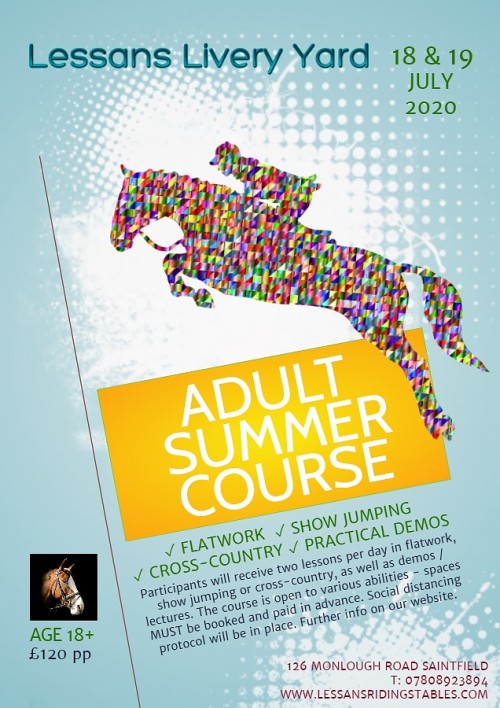 Saturday 18 & Sunday 19 July - join us once again for our annual adult camp. Due to Covid restrictions, this year's Adult Course will be non-residential. Participants will receive two lessons per day in flatwork, showjumping or cross-country, plus a practical lecture or demonstration each day.
£120 per person. Open to all abilities, age 18+ and MUST be booked and paid in advance. Please read the full event information regarding booking and additional options over on our What's On page.
Have a look at our What's On page to see what else we have planned!
Please note: All enquiries regarding livery vacancies and available packages should be directed to our proprietor Philippa on t: 07808923894. We do not answer livery queries via our facebook page. Thanks.