EVENT HIGHLIGHT - Margie Lowry Jumping/Polework lessons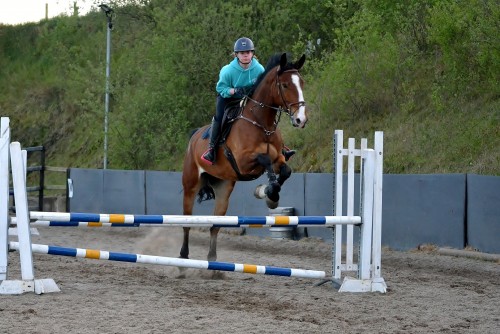 EVERY WEDNESDAY: Former Irish international show jumper, Margie Lowry resumes her weekly jumping training sessions at Lessans for 2023. Small groups, tailored by age/ability where possible. Key skills covered at each session, aiming for overall jumping and course-riding improvement. Also available and suitable for novices, young or green horses, those who prefer not to jump, or only want to jump small fences, is the option of polework lessons instead, which may contain raised poles or the option to pop a very small fence.
Provisional lesson times between 6-8pm. £20 per person, each lesson must be booked in advance on a weekly basis. Min 4, max 6 participants per group.
Have a look at our What's On page to see what else we have planned!
Please note: All enquiries regarding livery vacancies, services and availability should be directed to our proprietor Philippa on t: 07808923894. We do not answer livery queries via facebook message. Thanks.