Lessans Livery Yard and Riding Stables
Upcoming Event Highlight: Inside Out Team Derby!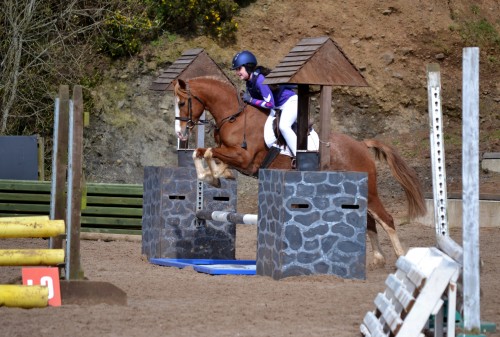 Sunday 2 April @ 11am - join us for all the thrills of our inaugural Inside Out Team Derby day! Get your friends together - you'll need four members per team with the top three scores to count. Two jump at Novice level (60-70cm) and two jump at Open level (max. 90cm) round a course of show-jumps and cross-country obstacles, beginning in our indoor arena and finishing in our outdoor. More than 20 jumps including steps, banks, fillers, etc, and including a timed section. Supporters very welcome to loudly cheer along your favourite team!
An individual 60cm warm-up class will be available starting at 11am - perfect for those who can't muster up enough people to form a team - and the team event will follow on from this.
Sponsored prizes and rosettes; £15 per person - teams MUST be entered in advance by Friday 24 March (phone or PM to our facebook page).
Don't forget to check out our What's On page to see what else we've got lined up!