EVENT HIGHLIGHT - Lessans Annual Adult Summer Course!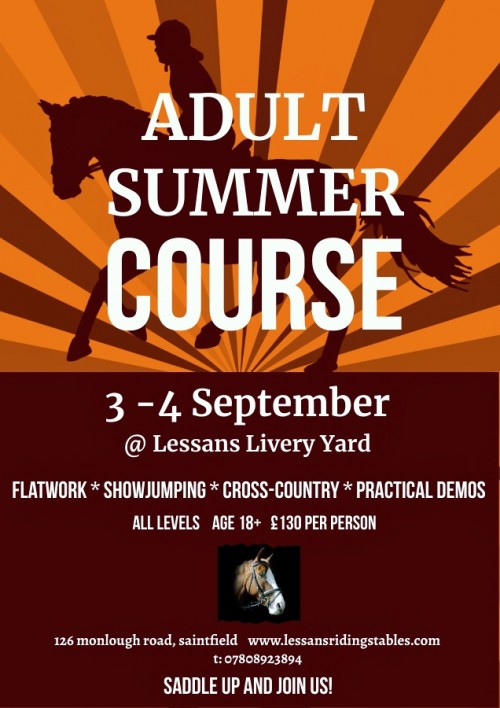 Sat/Sun 3 & 4 September - join us once again for our annual adult course - the perfect way to end your summer! Open to age 18+ and everyone welcome!
Adult course advance booking and payment for spaces is mandatory, and must be made by 20 August.
To book your space and for more details, please see our What's On section.
Have a look at our What's On page to see what else we have planned!
Please note: All enquiries regarding livery vacancies and available packages should be directed to our proprietor Philippa on t: 07808923894. We do not answer livery queries via our facebook page. Thanks.