Lessans Livery Yard and Riding Stables
Upcoming Event Highlight: Lessans Summer Show
KINDLY SPONSORED BY BLUEGRASS HORSE FEEDS!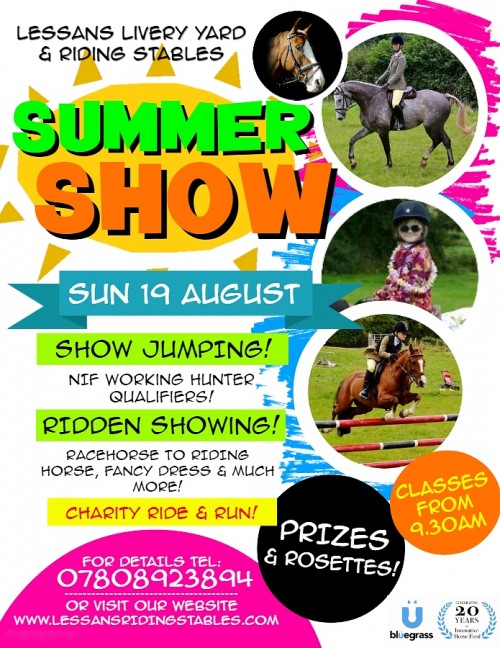 Sunday 19 August from 9.30am - come and enjoy the annual Lessans Summer Show, with multiple arenas including ridden showing, show jumping, RH2RH and NIF Working Hunter qualifiers, as well as a special charity Ride & Run fundraiser, fancy dress and lots of other classes for all ages and abilities. Fun for all the family! Lovely relaxed atmosphere, prizes and rosettes. Full schedule on our What's On and facebook pages. Entries on the field - see you there...
Visit our What's On page to see what else we've got lined up!