Lessans Livery Yard and Riding Stables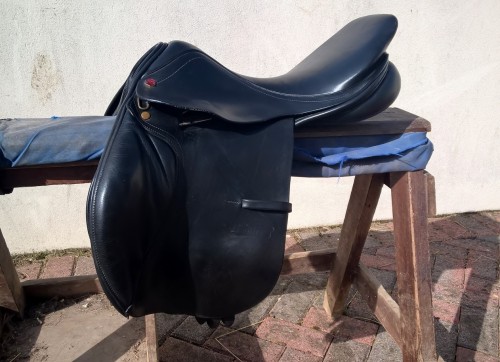 Albion Kontrol jumping saddle. Black leather, size 17.5" medium fit. Deep seat, close contact, removable blocks. Good condition, well looked after, very comfortable saddle - this model retails for £1,500 when new.
£525 ono; please contact Ellen on t: 07719572258 for enquiries.
And don't forget to check out our What's On page to see what else we've got lined up!