Lessans Livery Yard and Riding Stables
Upcoming Event Highlight - Halloween Spooktacular!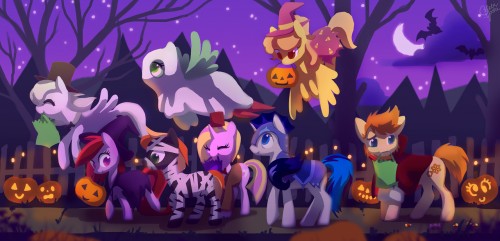 Saturday 31 October @ 10am - put on your craziest costume and creepy-crawl along to our hair-raising Halloween spooktacular! Our eek-some event will include spell-binding show jumping classes such as Ride & Run For Your Life, Tantalising Top Score, Terrible Twosome Pairs; a frightful fancy dress competition; horrible Halloween party games and more! The Nose Bag Cafe will be serving ghostly grub and there might just be a few other shocks and surprises in store - are you brave enough to join us...?! Muwah-ha-ha-ha-haaaa...
And don't forget to check out our What's On page to see what else we've got lined up!