Philippa Auret, BHS II, BHS SM (regd)
Proprietor of Lessans Livery Yard, Philippa has had a life-long love of horses, and has ridden from an early age. She remembers, "I started when I was four years old, at Lagan Valley Equestrian, then I moved to Jennifer Howes' original riding school. I went to Millbridge after that, and we bought my first pony, Robin, from the owner Lewis Lowry. I was a member of the Iveagh Pony Club; I also competed for the North Down Pony Club in showjumping and eventing, and I had two very good ponies around that time, as some people will remember, Grey Prince and Houdini."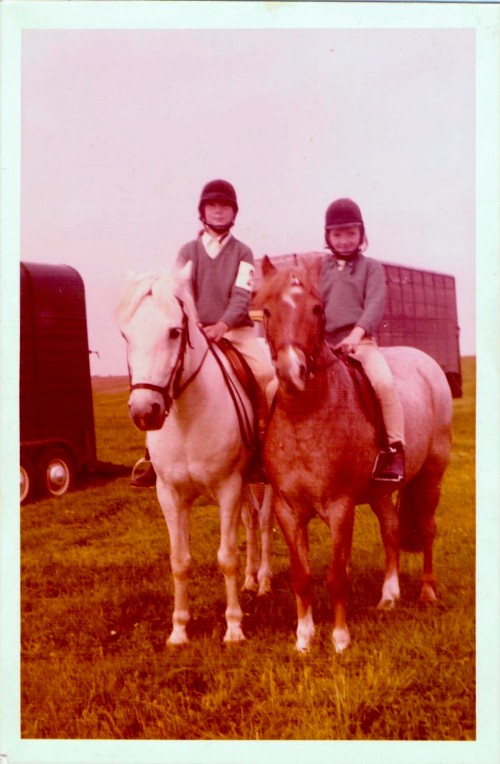 As a result, Philippa was already quite well-known on the equestrian scene when, aged 13, she was approached by the mother of some local children. She recalls, "They used to come to the end of the lane to pat our ponies and one day, their mother asked me if I would teach them to ride. I agreed to give them lessons on some of our older jumping ponies; over the next few months, word spread and I started getting more requests for lessons. Eventually an adult lady arrived who was too big for Candy the pony, so I had to find a more suitable mount. I bought several horses and lots more ponies, and Lessans Riding Stables was born."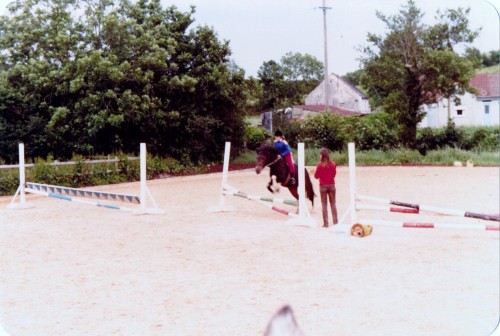 While 16-year-old Philippa was away for a year completing her BHS Instructor's training with the legendary Iris Kellett, her sister kept the riding school going. On her return, Philippa was delighted to find that all of her pupils had stayed and Lessans was going from strength to strength.
Over 39 years in business, Philippa has introduced hundreds of children and adults to the pleasures and challenges of horse riding, many of whom have gone on to become successful instructors or industry figures in their own right - and, adds Philippa, "Most of whom return for lessons with their own children and grandchildren!"
And as if running a successful riding school wasn't tough enough, Philippa also managed over the years to maintain her formidable reputation as a competitive rider. She had many career highlights and first-place finishes, but admits that she has enjoyed above all the breaking and production of young competition prospects. Indeed, there have been several Olympic horses through her hands, as well as many others that have been exported globally to top-level names such as Jörg Bodenmüller, Bruce Davidson and Michael Whitaker.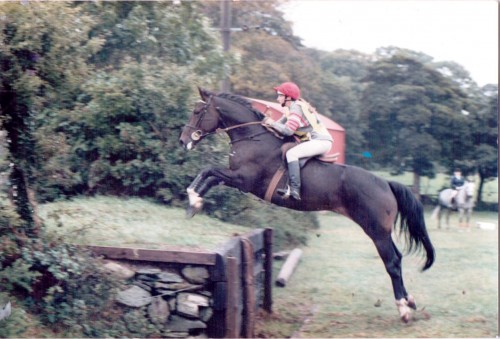 Philippa's passion for equestrianism still exists; these days she is concentrating on teaching clients on their own horses and ponies, across all disciplines; developing her existing livery yard to its full potential; and ultimately building Lessans into a premium competition and training centre.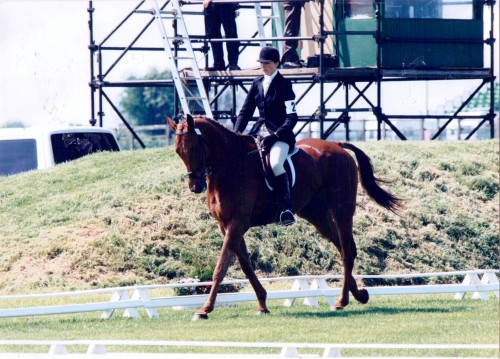 To book an individual or group private lesson with Philippa, please contact her on t: 028 9751 0141 or m: 07808923894.